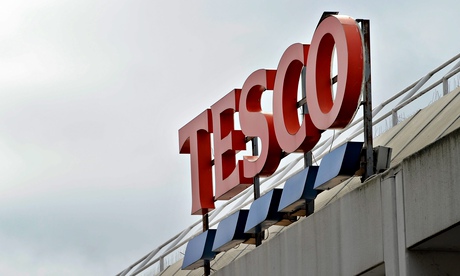 In October, Tesco announced that recent profit overstatements totalled £263m which wiped more than £2bn from its share price.
Stewarts Law says it wants to act for current and former shareholders who acquired at least 10,000 Tesco shares during the period from April 2013 to October 2014 and who still held the shares before the three statements made by Tesco between August and October this year. It expects to issue proceedings at the High Court in the next six months.
The proposed claim seeks to establish that shareholders are entitled to compensation for losses caused by Tesco's alleged breaches of the Financial Services & Markets Act 2000 arising from overstating its earnings.
Want to publish your own articles on DistilINFO Publications?
Send us an email, we will get in touch with you.
Tesco declined to comment.
Stewarts Law is often on the opposing side to financial institutions in litigation as it does not act for banks. The law firm successfully acted for a group of bankers suing Commerzbank over unpaid bonuses and is representing 300 institutional investors suing RBS over its rights issue at the height of the banking crisis in 2008.
The RBS lawsuit, which is still going through the courts, is also a claim issued using the Financial Services and Markets Act but use of the Act by investors to lodge civil claims in the UK is relatively rare.
Sean Upson, partner at Stewarts Law, said that the planned legal action was against a growing backdrop of shareholder activism.
"It has been a trend over the last two or three years for investor activism. This has manifested itself at shareholder meetings and people are now starting to use the Act and litigate as a way of getting recompense for losses," he said.
The proposed Tesco lawsuit, which needs a certain number of investors to join before the claim proceeds, is due to be financed by a third-party litigation funder Bentham Ventures, a joint venture including Australian litigation funder IMF Bentham.
Litigation funders, who finance a lawsuit and then take a slice of any damages if the case is successful, are becoming increasingly active in providing financial backing for claims against large corporates.
Therium, another UK-based litigation funder, is backing a lawsuit brought by more than 5,000 investors against Lloyds Banking Group, who are claiming they lost about £400m in the government-arranged takeover of HBOS in 2008.
The potential Tesco lawsuit comes as US law firms are also lining up investors willing to sue the supermarket.
Investors that bought Tesco's US depositary shares have joined an existing lawsuit filed in the country at the end of October on behalf of the Texas-based Irving Firemen's Relief and Retirement Fund.
Date: November 25, 2014