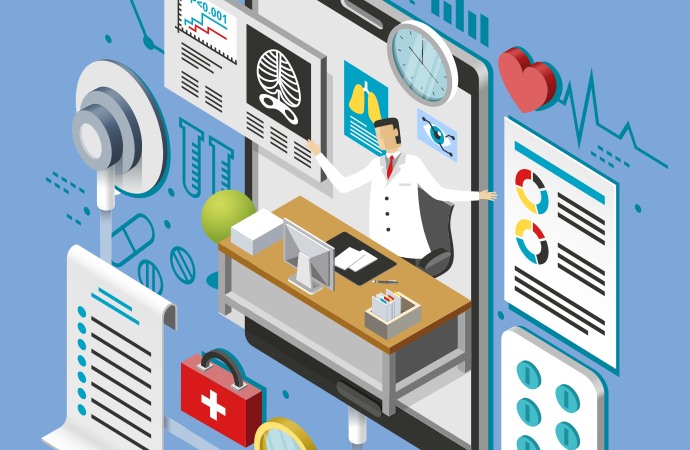 Hiawatha Hospital will move from a Paragon EHR to an athenahealth system in an EHR replacement projected to span nearly a year.
The Board of Trustees for Hiawatha Hospital Association unanimously voted to move from a Paragon EHR system to an athenahealth platform in an EHR replacement expected to start immediately.
The athenahealth EHR replacement will be an effort to ensure all healthcare facilities part of the association operate on one comprehensive health record repository. The Kansas-based hospital association includes Hiawatha Community Hospital (HCH), Hiawatha Family Practice Clinic, and the Highland Clinic.
"This is a big move for our Hospital and a great one," said Mandy Graham, HCH Board Member. "As a clinician, I'm not only excited for the clinical personnel impacted by this positive move, I am excited that the community will have ease of access to their personal health information more than ever before."
Want to publish your own articles on DistilINFO Publications?
Send us an email, we will get in touch with you.
Since 2013, HCH has used a McKesson-Paragon EHR system for clinical documentation and patient health record management.
"Over the last four years, the hospital's transition of the management of health records to an electronic product has helped in strengthening the quality of care and the relationship between our clinicians and patients," said HCH CEO Jeff Shelton. "Though access to health information improved, this transition failed to bridge the gap of the sharing of real-time information from the physician clinics to the hospital and remote patient communications are commonly  known today as the patient EHR portal."
Shelton emphasized the importance of allowing patients to have secure online access to their own personal health data from any location. Patient portals can allow users to view information including recent doctor visits, discharge summaries, prescribed medications, and test results. Officials hope the new athenahealth system will improve patient portal access for visitors of HCH facilities.
"Patients can also request appointments as well as pay their medical bill through the patient portal," said Shelton.
Hiawatha selected athenahealth in part because it specializes in small to medium-sized hospitals and physician practices. During the selection process, HCH officials saw several athenahealth product demonstrations and requested feedback from other healthcare facilities currently using an athenahealth EHR. According to officials, all HCH staff members agreed the health IT company provided technology best suited to their specific environment.
All hospital personnel will be involved in the implementation process to ensure the EHR replacement is completed on time and within the hospital association's budget. The core team in charge of the EHR replacement includes EHR Program Administrator Briana Hall, RN, IT Program Administrator Seth Madden, CFO Jennifer Knudson, and others.
The projected launch date for the completed athenahealth EHR system is August 1 of 2018.
Since Allscripts acquired McKesson and its Paragon EHR, provider opinions about whether the acquisition will yield improvements for the EHR system have varied widely.
A KLAS report found McKesson Paragon users were equally divided on whether Allscripts can produce real improvements, with 29 percent of respondents being confident Allscripts can develop and improve the system and another 29 percent arguing the opposite.
Doubtful users said Allscripts will not be able to devote an adequate amount of time, resources, and attention to Paragon because its focus will be split between Paragon and its own EHR system—Sunrise Clinical Manager.
"Allscripts' decision to maintain a small-hospital system and large-hospital system is reminiscent of the failed strategy that McKesson is still suffering from," wrote one Paragon user. "I don't know why Allscripts thinks they can make it work."
Meanwhile, a Black Book survey found 96 percent of Paragon EHR users are confidently optimistic Allscripts will improve the system. The survey of healthcare CEOs, executive directors, CFOs, CIOs, and board of trustee members contradicts previous KLAS findings and suggests significant variance across the healthcare industry.
Date: Oct 05, 2017