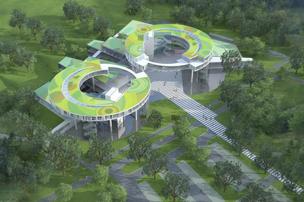 UPMC is partnering with GK Klinika Group, a private health care company in the Baltic region, to develop and co-manage a 100-bed cancer hospital that will be built in Vilnius, Lithuania.
The hospital, which is expected to open in 2017, is expected to care for patients covered by both private and public insurance. Under a 15-year agreement, UPMC will help with project planning, construction and training. UPMC will also co-manage all clinical and administrative activities when the hospital opens.
"Everybody deserves access to the best care without having to travel," said Charles Bogosta, president of UPMC's International and Commercial Services Division. "There's a great deal of interest in our model."
Although the hospital's primary focus will be cancer care, cardiology and neurosurgery are other specialties that could be offered in the future, Bogosta said.
Want to publish your own articles on DistilINFO Publications?
Send us an email, we will get in touch with you.
UPMC will hire and train staff in Pittsburgh and Vilius, provide advice on information technology planning, develop early cancer detection programs and provide disease-specific treatment guidelines. UPMC doctors will also periodically consult on advanced operations performed at the new hospital and offer second opinions through telemedicine.
The new hospital's CEO will be appointed by mutual agreement of both partners.
Interest in UPMC's business model for bringing cancer and other specialized medical care to foreign counties is especially sharp in China, Bogosta said.
"There's an enormous amount of interest in China and central Asia in these types of facilities," he said. UPMC is in discussions with a half-dozen other potential partners, whom he declined to identify.
Date: October 07, 2014