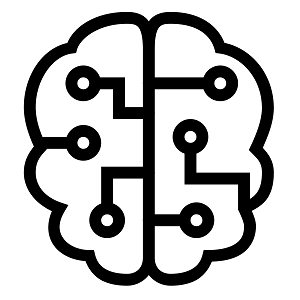 Emerging Technologies, Tools & Thoughts
• Awards Gala Join fellow attendees for a celebratory evening of networking, food, drink and cheer as HIMSS honors individuals, groups and organizations from around the globe who have made outstanding contributions to health information ...
In less than two weeks, 45,000 health IT professionals, clinicians, executives and "technology superheroes" (a HIMSS' term, not ours – but one we're going to run with) will descend on Orlando for the annual HIMSS conference ...


Federal Government Technics
A new proposal from the Trump administration is targeting secretive rebates between drug manufacturers, insurers and pharmacy benefits managers as a way to lower drug prices for Medicare. A proposed rule released Thursday would scale back ...
On Jan. 30, CMS issued new proposals for Medicare Advantage and Part D payment policies for 2020. Four things to know: 1. CMS proposed a 1.59 percent rate hike to private Medicare plans. 2. The agency also wants to give private Medicare ...

State, Local (and Global) IT
A Louisiana audit that suggested there could be wide-spread Medicaid misspending has prompted a probe on the federal level. U.S. Sen. Ron Johnson of Wisconsin and Rep. Jim Jordan of Ohio penned a letter Thursday to Centers for Medicare and ...
Earlier this week, the Utah Senate Health and Human Services Committee voted to move forward a bill that would scale back the number of people covered by the state's voter approved Prop 3 Medicaid expansion. The committee, which includes ...

Policy and Operations
On January 31, 2019, the United States Department of Health and Human Services' (HHS) Office of Inspector General announced a proposed rule, which would eliminate certain drug rebates and encourage direct discounts for federal beneficiari...
The Centers for Medicare and Medicaid Services has made 58 awards on a potential 10-year, $25 billion contract vehicle to help carry out efforts aimed at improving the quality of health care in various settings and programs. CMS' Network ...

Innovation in Action
The 'What's Covered' app for mobile devices lets Medicare enrollees, caregivers and others see whether Medicare covers a specific medical item or service. The Centers for Medicare & Medicaid Services has launched a ...
Apple and insurance giant Aetna have teamed up on an iPhone and Apple Watch app that provides rewards, including an option to earn a free Apple Watch, to members who engage in healthy behaviors like getting regular exercise and more hours ...

Use of Social Media in Healthcare
Social media is no longer just a trendy marketing tactic—it's a crucial one. Today's consumers turn to social media to find brands they can trust, looking for user testimonials, examples of exceptional customer service and more ...
Medical director for England calls for end to 'irresponsible and unsafe' endorsements NHS England's national medical director is urging social media companies to ban "irresponsible and unsafe" adverts for health products of ...