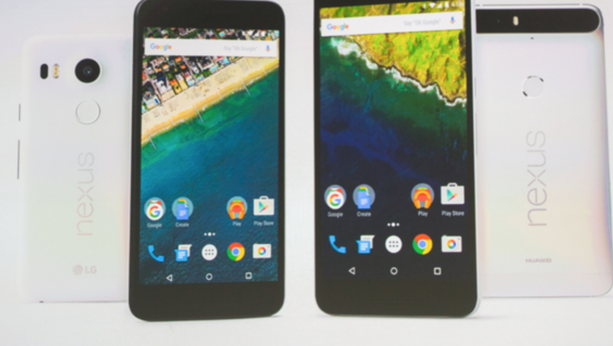 Get ready to upgrade to Android Nougat.
Google's new operating system emerged from beta Monday and is now available on a limited basis on Google's Nexus devices, the Pixel C tablet and the General Mobile 4G. Users of those devices will receive an update prompt soon, while a wider rollout will take several weeks to arrive on all supported phones. Next month, the LG V20 will be the first device to come with Nougat pre-installed.
"We've been working together with you over the past several months to get your feedback on this release, and also to make sure your apps are ready for the users who will run them on Nougat devices," Dave Burke, Google vice president of engineering, wrote in a blog post.
The Mountain View-based company bragged that Nougat, which has been in public beta since March, provides 250 new features. One major update lets users take actions on notifications, allowing immediate responses to texts and emails. The operating system also bundles notifications from the same app, letting users access messages in a single notification.
Want to publish your own articles on DistilINFO Publications?
Send us an email, we will get in touch with you.
The new operating system provides better battery life due to an updated version of Marshmallow's Doze. Nougat also has Data Saver mode, which keeps apps from using too much background data. Push notifications still work with Data Saver, but apps are restricted from downloading large amounts of data when not in use.
Nougat also lets the viewer see two apps side-by-side or one on top of the other. Users can also switch between recently used apps by double-tapping the Overview button.
Android devices will now launch faster and the operating system will install updates in the background. There will also be a virtual reality mode called Daydream that runs VR apps, but Daydream-ready phones and headsets won't arrive until late 2016.
Due to the upcoming influx of users upgrading to Nougat, Google asked developers to publish app updates to the Google Play store.
"If you're still testing some last-minute changes, a great strategy to do this is using Google Play's beta testing feature to get early feedback from a small group of users including those using Android 7.0 Nougat and then doing a staged rollout as you release the updated app to all users," the company said.
Google will move Nougat into a new regular maintenance schedule over the coming quarters, but asked users to continue to report bugs.
"We'll be closing open bugs logged against Developer Preview builds soon, but please keep the feedback coming," the company wrote. "If you still see an issue that you filed in the preview tracker, just file a new issue against Android 7.0 in the AOSP issue tracker."
Date: August 23, 2016